3D epoxy flooring :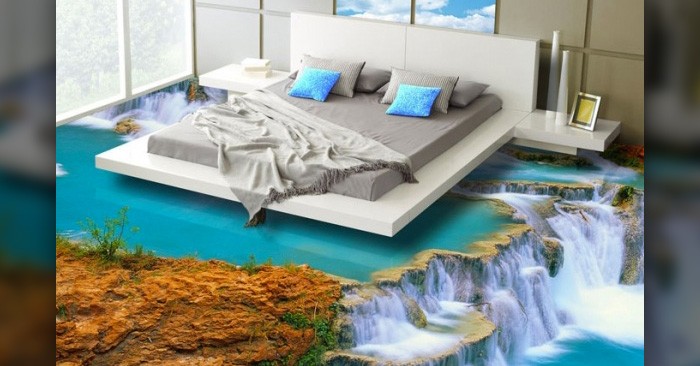 3D epoxy flooring
      
Epoxy
is a material that is made by mixing two different ingredients i.e. resins and hardeners in fixed proportions. 
In making 3D epoxy flooring, first, the substrate is cleaned thoroughly, by removing dirt, protrusions, etc. The base layer is made completely dry, as epoxy hates water since it hinders its performance. As per the room size, the 3D murals were prepared with a perfect fit, and placing the images were in the framework in such a way that they should come in the proper location of the room area. These murals were usually made up of vinyl (PVC) material.
3D - floor mural
They were glued to the substrate carefully so that there are no foldings over it and removing all the air bubbles entrapped inside to achieve an even surface.


The next day, the epoxy application work is carried out using rollers and a spatula. The thickness of the epoxy will be usually between 2mm to 5mm. Less than 2mm thickness is used only in epoxy coatings which are applied over the existing floor surfaces.
 It takes 24 hours for an initial curing period to become rock hard, which is usable after that period. The next day, polishing work will be carried out to have shiny mirror-like 3D flooring.


But the cost of these floorings was very high, which is 5 to 10 times higher than the normal stone and tile floorings. These rates vary as per the room size, floor thickness, type of mural used, brand, and the warranty provided by the company (contractor).
Advantages of 3D epoxy flooring :
1. You will get a seamless floor with a shiny mirror-like finish.


2.  Chemical resistant and waterproof.


3.  Hard, tough, and scratchproof.


4.  Aesthetic and royal in appearance.


5.  Easy to clean as there are no joints in between.


6. You can select a wide range of images with different colors, as per your choice.


7. They provide you with a single whole look creating an extra dimension in appearance.
Disadvantages:
1. The main disadvantage is its cost, which starts normally from INR 400/sq.ft.(in India)


2. Its availability is limited as compared to other types of floorings, as it needs skilled workers for measurement, mural preparation, and finishing.